As an IT professional, researcher and speaker on artificial intelligence and language technology, I have considerable insight into these fields and am passionate about demystifying and raising awareness of them – both in research circles and in the business community.
Furthermore, in 2017, I was recognized for my prizewinning, AI-driven IT solutions and my commitment to eliminating barriers to understanding and use of artificial intelligence when I was named IT Consultant of the Year:
I hold a Masters in Software Engineering, specializing in artificial intelligence and language technology, from the IT University of Copenhagen, to which I have added further qualifications in language, cognitive semantics and analytical language philosophy.
My "day job" is at Delegate where I work as Principal AI Specialist, dealing with AI development, AI-driven innovation, CRM, software development and project management. Please visit my LinkedIn profile for further details about my professional activity and skills.
Winner of Microsoft Partner Awards – Data & AI 2022
With me as the delivery responsible project manager and architect, me and my skilled team delivered yet another advanced, AI driven Churn Prediction solution – this time for STARK. The solution is in production today, and is operationalized in STARK's D365 CRM solution, where the self learning AI-solution continuously updates the churn risk for every customer, by adapting to an ever changing data landscape. This case was a key part of attaining this award. See more at Delegate's website (Danish).
Member of the Danish ICT Industry Association's Committee on Digital Commerce, 2020/2021
Together with other experts and representatives of the business community, I seek to inspire use and raise awareness of the latest technologies (PAs, bots, ML, AI, RPA, etc.) and to illustrate commercial application as a path to innovation. Thus, the committee disseminates knowledge and information about transformation from basic digitization to digital business strategy and concepts as well as the use of these as competitive parameters. For more information, visit the website of the Danish ICT Industry Association (Danish).

Member of the European AI Alliance, 2019/2020
Following on from my work with the Data Ethics Task Force, my aim as a member of and contributor to the European AI Alliance is to help shape the guidelines for responsible use of AI at EU level. The focus will be on the practical application of AI through testing and further development of the EU Ethics Guidelines for Trustworthy AI. For more information, visit the website of the European AI Alliance.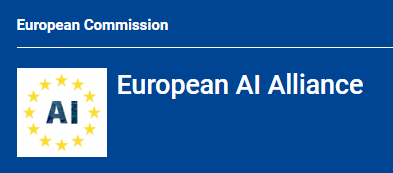 Appointed to the Danish Disruption Task Force Advisory Board, 2018/2019/2020
Together with a number of experts and profiles from the public sector and business community, I sit on the advisory board of the Danish government's new Disruption Task Force. The purpose of this task force is to provide government agencies and offices with support to put digital and technological innovations into practice and to help share best practices across all government ministries. It also aims to provide inspiration for ways of applying of new technology and challenging outdated legislation and systems at Danish ministries. For further details, visit the website of the Danish Ministry for Industry, Business and Financial Affairs (Danish).

Appointed to the Data Ethics Task Force, 2018
In March 2018, the Danish government appointed a task force for data ethics, with me as one of its permanent members. This is part of the government's strategy for Denmark's digital growth. Among other things, I and the other members will be examining how Danish companies can turn responsible use of data into a competitive advantage. Denmark's Minister for Industry, Business and Financial Affairs at the time, Brian Mikkelsen, said of the task force: "Danish companies are renowned for their corporate social and environmental responsibility, and they have successfully transformed this responsibility into a competitive advantage. In my opinion, we should turn responsible use of data into a competitive advantage in the same way. I've gathered a strong team of experts to draw up recommendations for data ethics." Read also the Danish Ministry for Industry, Business and Financial Affairs' news on the task force, and this article (Danish).

Member of the Danish SIRI Commission, 2017/2018
The SIRI Commission was established by Ida Auken, Member of Parliament, Danish Social-Liberal Party, and Thomas Damkjær Petersen, chair of the Danish Society of Engineers. Its purpose is to raise awareness of the changes artificial intelligence and digital disruption create in our society in general, and in the Danish labour market in particular. In autumn 2017, the commission focused on the Danish health service – see also mit indlæg på my contribution to the SIRI Commission's blog (Danish). Later, the focus shifted to the requirements these changes impose on the skills of the Danish public.

IT Talent of the Year, 2017
In 2017, I was voted IT Talent of the Year by Version2, Jobfinder and Danish engineering journal Ingeniøren for my work as an IT professional, based on my visionary, prizewinning, AI-driven solutions and my efforts to break down barriers impeding use of artificial intelligence in general. As the awarders of the prize explained: 'In 2017, Jobfinder, Ingeniøren and Version2 are focusing on Denmark's talented IT professionals, and we are therefore honouring our greatest IT talents'. I was winner of the 'Consultant' category. For further details, visit my LinkedIn profile or the related online article (Danish).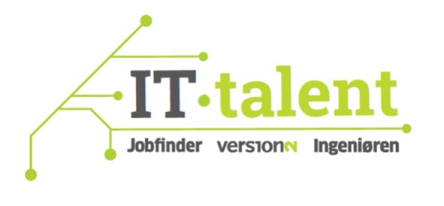 Best B2B Solution and Best Omnichannel Solution, 2016
In 2016, AO Johansen's solution won these two prizes awarded by the Danish E-commerce Association (FDIH). I was project manager at the time. The bespoke AI-driven solutions, which were my vision, and which were used, among other things, to predict customer behavior (churn prediction), were a major contributory factor. These solutions did not merely provide AO with concrete business advantages, they pushed the boundaries of what was considered possible according to the latest B2B churn prediction research. See also this article and the AO Johansen case (Danish).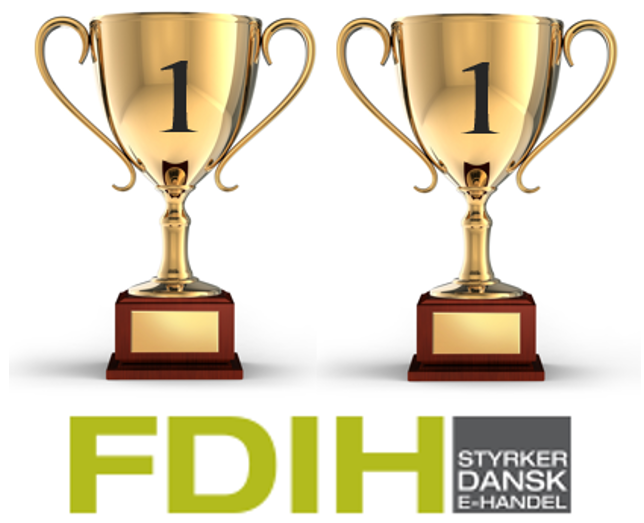 Language Custodian of the Year, 2015
In 2015, I was awarded the "Language Custodian" prize by translation agency LingoBob for my work to make artificial intelligence comprehensible to ordinary people. LingoBob explained the reasoning behind the award: "Erik David Johnson holds a Masters degree in ICT and is a blogger for Danish science website videnskab.dk. He focuses in particular on language technology in artificial intelligence, a field to which he devotes his research. His ability to present his technical insight is particularly well-developed, which is why he fully deserves this honour." Visit my LinkedIn profile for further details.